The Top CRO Questions To Ask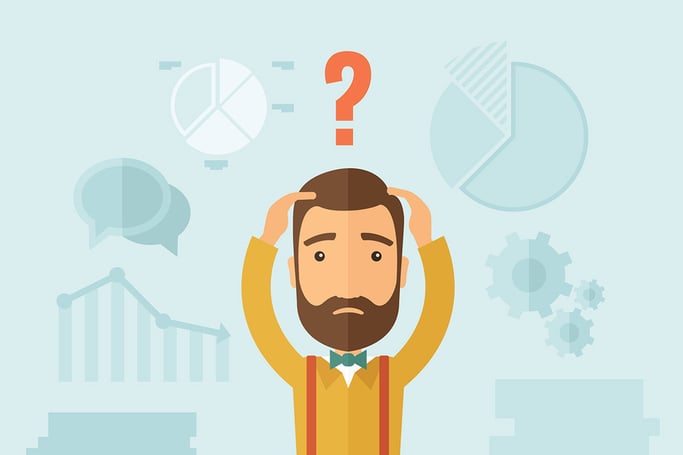 At the end of the day, you want website users to take your desired action and convert. Whether you consider a conversion a purchase, an email signup, service subscription, or anything in between, user testing for conversion rate optimization (CRO) is essential.
Put simply, CRO is the process of improving your conversion rate so that you can increase revenue and meet (or even exceed) your goals. Below, we'll dive deeper into the type of questions you should ask to generate better results.
Why choosing the right usability test questions matters
Not all questions for usability testing are created equal. In fact, some are easier to interpret and more valuable than others. That's why it's important to be strategic about the questions that you ask. With the right questions, you can understand how your users feel about your website, discover how much they know about it, detect any issues, and make changes that will improve the overall user experience.
Navigation Questions
Navigation tests show you how easily users are able to navigate through your website after they are given a specific task. Through navigation questions, you can pinpoint vital user flows and improve your information architecture. They're particularly beneficial if you'd like to compare an original design to an edited version.
"The top question to ask when executing a round of unmoderated remote usability testing for a website is: 'Can you please tell me how you would complete the following task on our website?" says Luke Lee, Co-Founder of Ever Wallpaper.
With this question, you'll be able to gauge whether or not the test taker understands how to use the site and identify any potential areas of confusion. You can also uncover any hidden navigational issues that may be present.
Value Questions
Your value proposition is a crucial part of your marketing message as it explains why customers should buy your product or use your service. As long as you ask value questions, you can help ensure your website clearly conveys your value and how you're different from your competitors.
"The most important questions are: Is it clear what this website does? Does this website clearly differentiate its value? Is the call to action and next step clear? Does it make you want to take action? Was anything distracting on the page? Did the website offer enough value to make you want to take action? What would make the page more valuable and encourage you to take the next step?" explains John E Lincoln, CEO of Ignite Visibility and author of The Forecaster Method and Digital Influencer.
Conversion Questions
When you ask questions related to conversions, you can hone in on why your users do and don't convert while on your website. You can use this information to make changes that will generate more conversions and improve your bottom line.
"Our favorite question is to ask the visitor what *stopped* (or almost stopped) them from achieving our desired outcome. If you're asking in the cart of an e-commerce website, ask them why they didn't check out. If the test is on a product page, ask them what almost stopped them from adding to the cart. If it's a lead-generating site, ask them what almost stopped them from contacting you. It's a perfect question for both unmoderated and moderated tests. It's rare to get a vague answer to it, so the responses are extremely helpful," says Dawid Zimny, Product Manager at NerdCow, an agile web design agency in London.
Take Your Website to New Heights
CRO and user testing go hand in hand. By asking the ideal questions from your website users, you'll be able to come up with a solid game plan for improving your website. Whether you're a B2B or B2C business, these questions can steer you toward unparalleled success.